oikko.com.bd, the largest online platform of SME products in the country, is now with physical shop in the capital's Genetic Plaza with super SME sale offer that got much attention in fairs in Dhaka, Chittagong and Rajshahi. Now anyone can come for physical purchase of best SME products along with their families. The outlet of the oikko.com.bd began its journey to reach the products at the hands of the customers.
The oikko.com.bd is now a name of love and trust for both SME entrepreneurs and customers as it offers products in the original name of the producers as well as in the original price of the entrepreneurs. The entrepreneurs took part in the trade fairs in Dhaka, Chittagong and Rajshahi through the oikko.com.bd and got huge responses.
They hope that marketing of their SME products will be smoother through the oikko.com.bd outlet in the capital.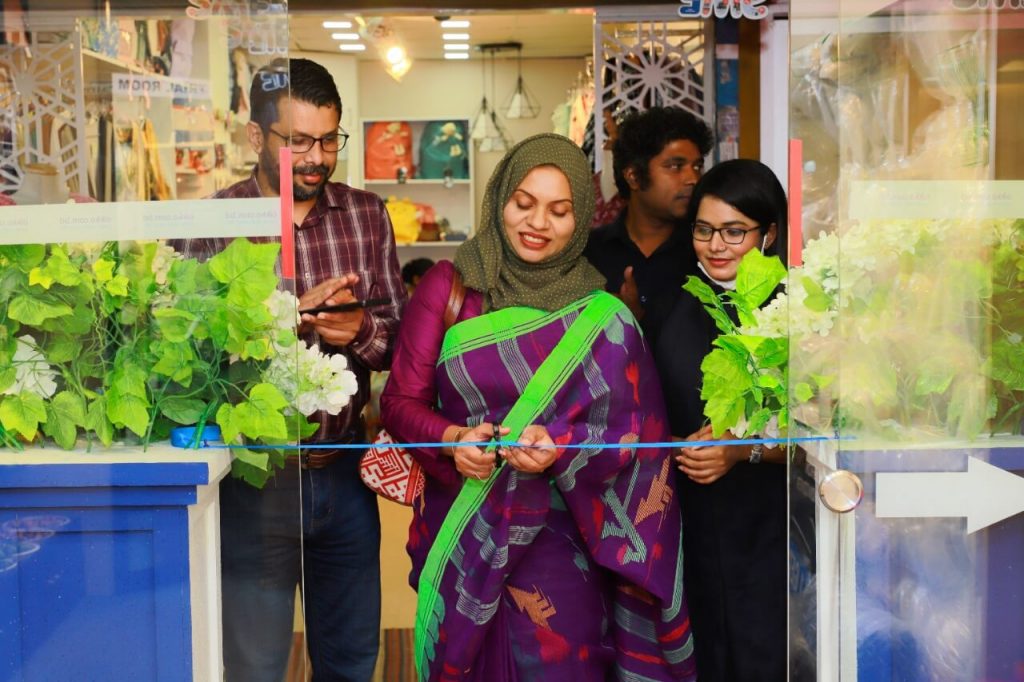 "The oikko.com.bd is a big achievement for us. We would like to extend our thanks to Oikko who initiated an excellent effort to unite small entrepreneurs like us. We are being introduced to mass people across the country through this umbrella of the Oikko," said co-entrepreneur of Sondhi Bazar.
"Perhaps, we would not be able to have an outlet in a place like Dhanmondi in the capital in such a short time. But, now we are being able to sale our products in a place like Dhanmondi through the outlet of oikko.com.bd," he said.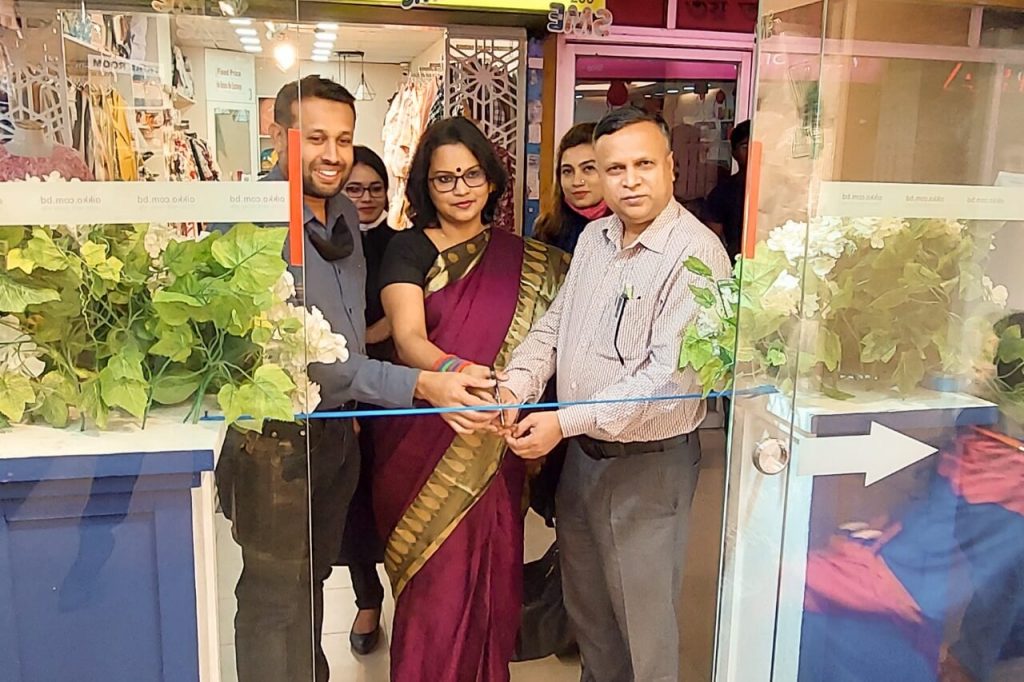 Jasmine, initiator of Sondhi Bazar, said that they came forward to ensure safe food to the dwellers of the capital city. "And, oikko.com.bd helped us to reach all of you. We never thought of we'll have a physical shop, frankly speaking it was a covert dream, and the dream now came to a reality by the oikko.com.bd."
Abdul Matin, another SME entrepreneur, said: The Oikko has been working with and for SME entrepreneurs for a long time. We are being able to send our products across the country through the Oikko. But, those who wish to look for our products for physical purchase were not being able… It's a great pleasure for them and for us, too, that now customers can purchase the products physically in the Oikko outlet.
Sharmin Labonee, another entrepreneur, informed that her initiative "Jothashilpo" is linked up with Oikko for sometimes now. "Earlier, our products were available only in online platform, now those will be available in the outlet… It's a great news," she said.
Bakshi Alaur Rahman of Bounty Food is happy that people now can physically purchase their products through the outlet alongside the online purchase. "We are so happy, we always ensure quality, now people can see it physically in the Oikko shop."
The outlet is situated at shop number 221 at Genetic Plaza in the capital's Dhanmondi where people can visit, see and buy the best quality SME products.