Bangladesh is a country of 78 lac SME entrepreneurs. Every year, the country's economy is prospering, thanks to the work of SME entrepreneurs.
These entrepreneurs are producing their products working hard round the clock to help the country reach the developed state from a middle-income one.
Even though the entire world stopped following the pandemic, our entrepreneurs did not. Their enthusiasm stayed intact.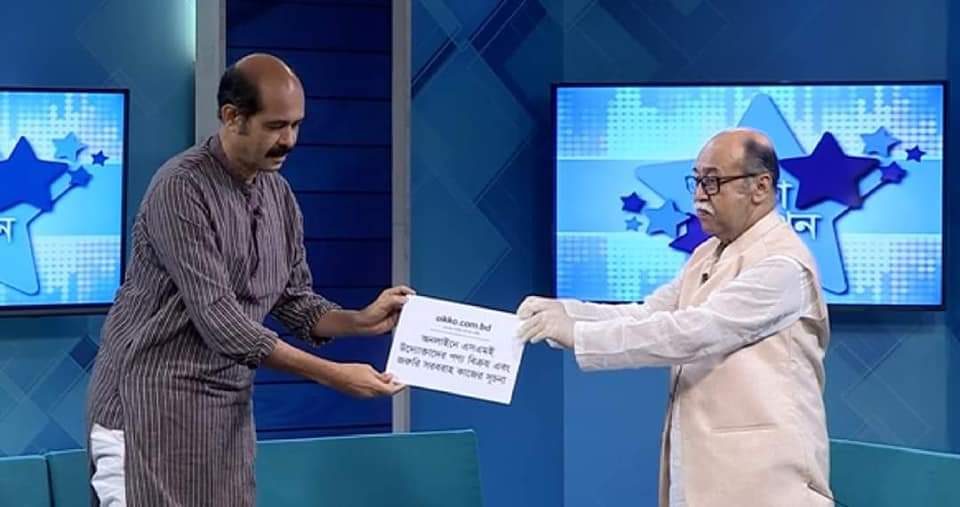 www.oikko.com.bd and Oikko Store announced to pair up with the government to turn the businesses of the entrepreneurs around and sell their products. oikko.com.bd has made all the necessary arrangements to sell SME products online and provide emergency supplies to consumers.
This was announced in presence of the honourable Minister of Industries Nurul Majid Mahmud Humayun MP, Oikko President (Entrepreneurship Development Wing) Shahin Akhtar Rainy, Oikko President (Entrepreneurship Extension Wing) Atiqul Islam, Managing Director of SME Foundation Md Safiqul Islam, national award-winning entrepreneurs as well as women entrepreneurs.
Executive members of the Oikko Foundation were also present. The show was hosted by Oikko Foundation Chairman Apu Mahfuz and was aired live on Channel i. Four directors of the Oikko Executive Committee, Tanvir Ahmed Tanim, Suraiya Alam, Jannatul Ferdous Tithi and Sabrita Mawla Safa and Oikko Presidents Atiqul Islam and Shahin Akhtar Rainy pledged to work with SME entrepreneurs, on the occasion. 
The Minister of Industries Nurul Majid Mahmud Humayun welcomed the activities of www.oikko.com.bd and Oikko Store with SME entrepreneurs and thanked them for collaborating with the government. He also expressed his hopes to work further with Oikko Foundation.
The cards of confidence for working together were handed over to the honourable Minister at the event. Entrepreneurs then exchanged their feelings regarding their business with www.oikko.com.bd.