Dhaka North City Corporation Mayor Md. Atiqul Islam has called for a global city fund for climate migrants. Addressing the International Migration Review Forum 2022 at the United Nations headquarters in New York, he also made a three-point proposal for their safe internal migration.
Aimed at safe migration of the internal climate migrants, the opening ceremony of the two-day conference of the International Migration Review Forum of the UN, was addressed by seven mayors of seven cities of the world.
The DNCC Mayor attended the leadership meeting of the world mayors as Vice President of C40 Cities, a global network of mayors taking urgent action to confront the climate crisis and create a future where everyone can thrive, and Co-Head of C40-MMC Global Mayors Taskforce on Climate and Migration launched in June 2021.
The mayors in the Migration Review Forum discussed about local government's role in global migration governance.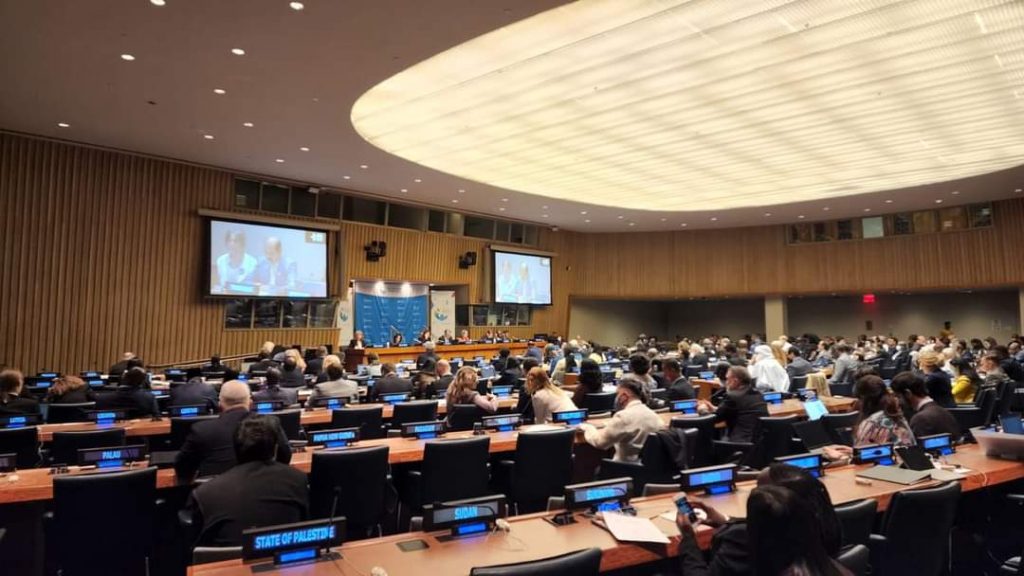 Addressing the summit, Mr. Atiqul Islam described the condition of the people who were compelled to migrate to Bangladesh capital Dhaka from various parts of the country due to climate-related issues.
"Two thousand new people come to Dhaka every day, and seventy percent of them are climate migrants," he told the meet.
The DNCC Mayor presented a three-point proposal to overcome the problems related to climate migrants: 1. National strategy to include people affected by climate change in national policies on climate, migration and development, 2. Global city fund for climate migrants and refugees so that city governments can directly make funding and invest, and 3. Fifty percent of climate fund as adaptation fund for affected countries.
Mayor Atiqul Islam referred to Prime Minister Sheikh Hasina's call for climate justice that she made in world bodies as President of Climate Vulnerable Forum
Mr. Atiqul Islam is also President of Executive Council of Oikko Foundation and along with many other bids, as a change-maker he has been working for development of people through Oikko Foundation.