Respectively regionally and In South Asia's Channel I Music Award is the largest musical event. In this region, 12 million entrepreneurs from the SME sector are the enormous strengths of Bangladesh's economy. With the power of SME, Oikko.com.bd was the tittle sponsor of the Channel I music award.
If we look back 2 years, the pandemic situation was not like today. The most vibrant music event was hosted on a luxury resort at Hobiganj in Sylhet. Dr. Md. Murad Hasan, minister of state, was the chief guest. He had attended and spent grand three-hour to delighted the event.
That season oikko.com.bd is the title sponsor of the 14th edition of "Oikko channel I Music award what is the largest wing of Oikko. On behalf of the Oikko family Shahin Akhtar Rainy the President (Entrepreneurship Development Wing) of Oikko foundation, share herself to the Channel I family celebration.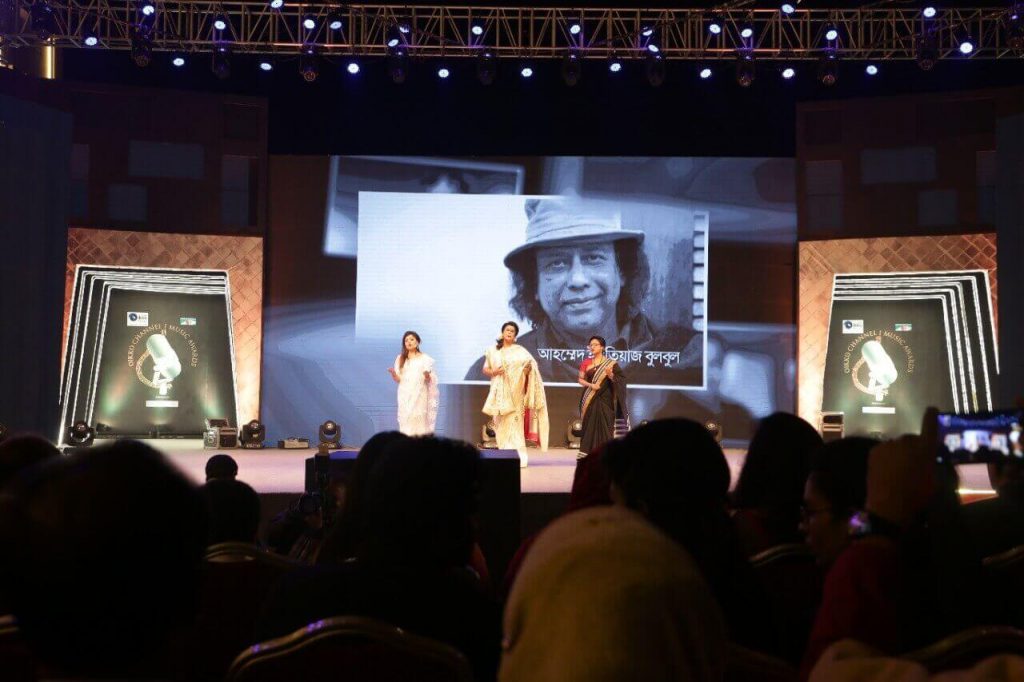 Throughout the day, the entire resort was filled with young artists from all over the country. One by one, music directors Azad Rahman, Sheikh Sadi Khan, Manam Ahmed, Prince Mahmood, producer Salahuddin Lavlu, filmmaker Simon, musician Md. Khurshid Alam, Syed Abdul Hadi, Rezwana Chowdhury Flood, Ferdous Ara, Samina Chowdhury, Kumar Biswajit, Anima Roy, Mehreen, Rama, Beauty, Kishore Das, Jhelik, Imran, Kana, Konal, Pintu Ghos, Sajib, Sharmin, Iti, Khairul, Tinni, Avanti Sinthi, Bappi, Shafiq Tuhin among others. Also, present there senior government and private officers.
At the early event, a minute's silence was observed in honor of the talented artists who lost in the last 2 years. The whole event is arranged with the works of the lost talented artists. On the sidelines of the award, the grand event unfolded in the voices and choreography of this generation of artists.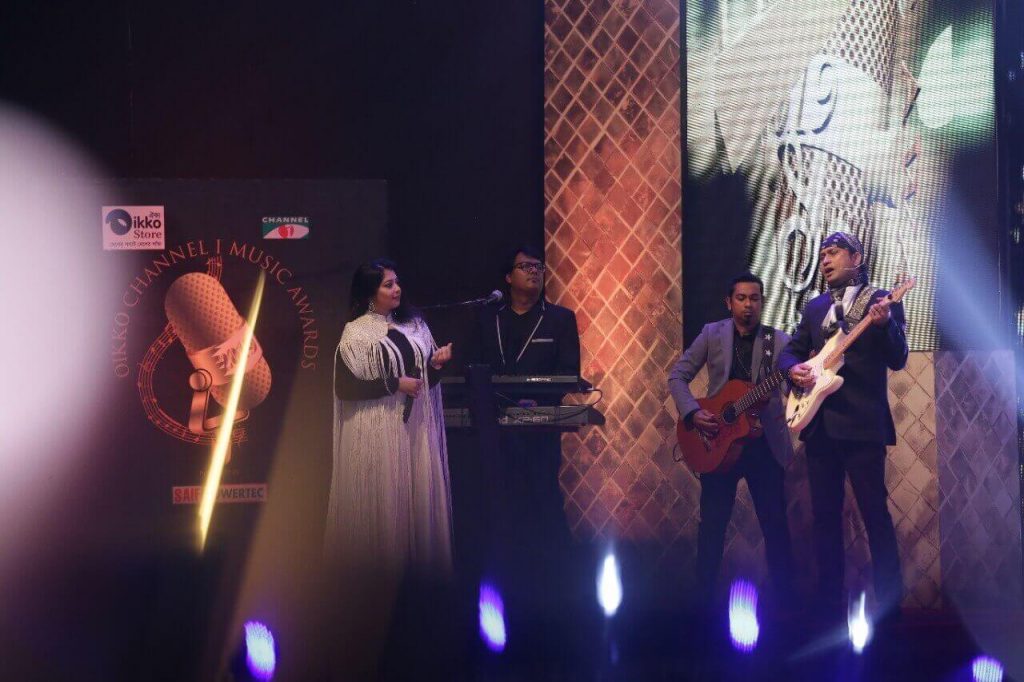 In the 14th season, the lifetime award was given to the modern song by patriotic artist Rafiqul Alam and mass singer Fakir Alamgir.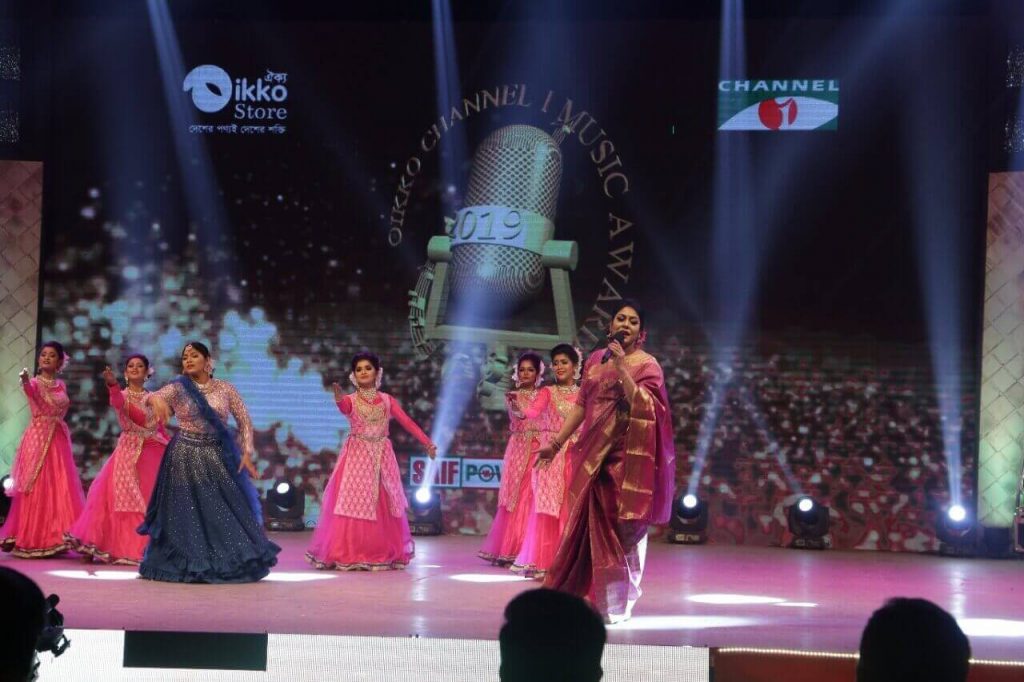 The awardees this year are:
Folk Music-Beauty, Rabindra Sangeet- Shimu Dey, Nazrul Sangeet- Yasmin Mushtari, Modern Song- Konal, Lyricist- Bayazid Khurshid, Music Video- Beach Nasir, Cover Design – Syed Kamal, Music Director- Prince Mahmood, Sound Engineer- M.G. Kibria, newcomer- Aishi, Abhio Company – Dhruv Music Station, Film Songs – AnkhI Alamgir, Band- Shironamhin.
The show was screened on Channel i at 5 pm on Friday (February 7). The entire show was planned and directed by Ijaz Khan Swapan.
Oikko foundation executive committee members Apu Mahfuz, Tanvir Ahmed Tanim, Suraiya Alam, Jannatul Ferdous Tithi, and other members were present.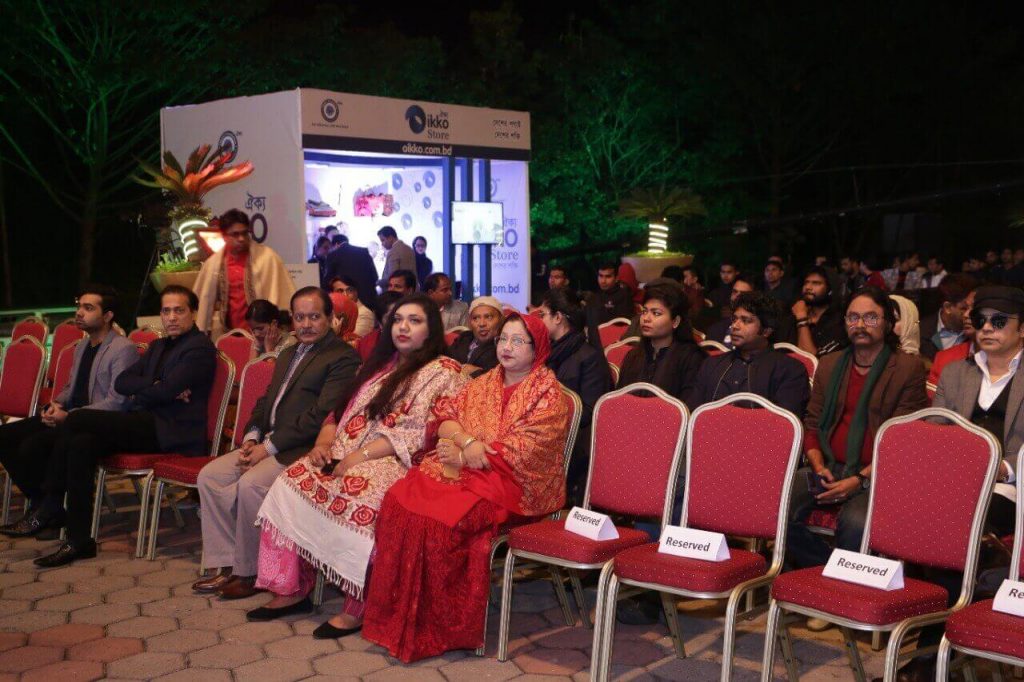 On behalf of Oikko, they were greeted with best wishes. They had welcomed with CMSME products, and efforts are being made to continue the practice of pure music. And this is how the "Oikko channel I music award 2019" 14th episode has ended for that year.